Betsi Cadwaladr: Apology over Jean Graves, 10 years on
Jean Graves was admitted to Ysbyty Gwynedd mental health unit in 2013 for nine weeks.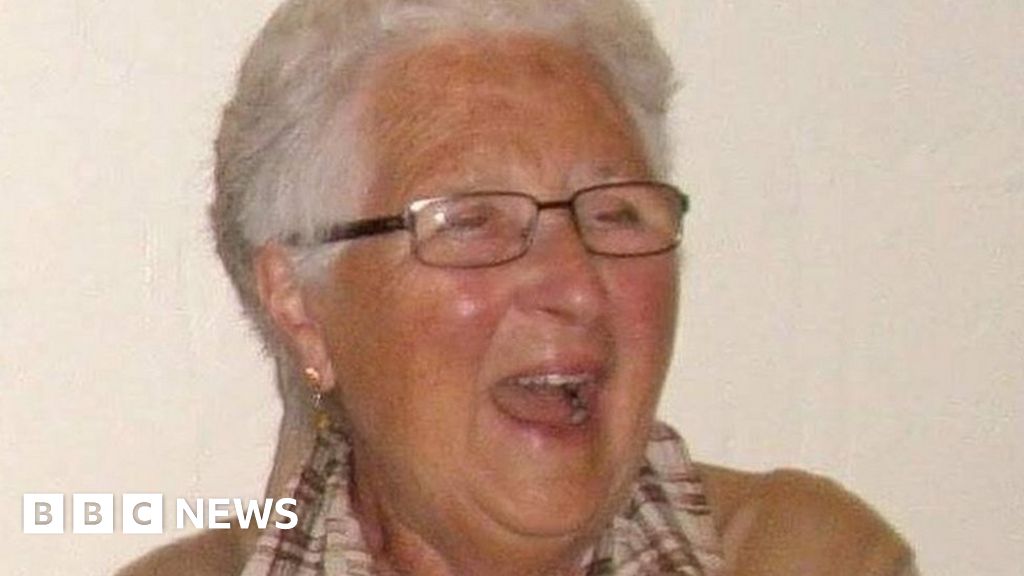 About sharing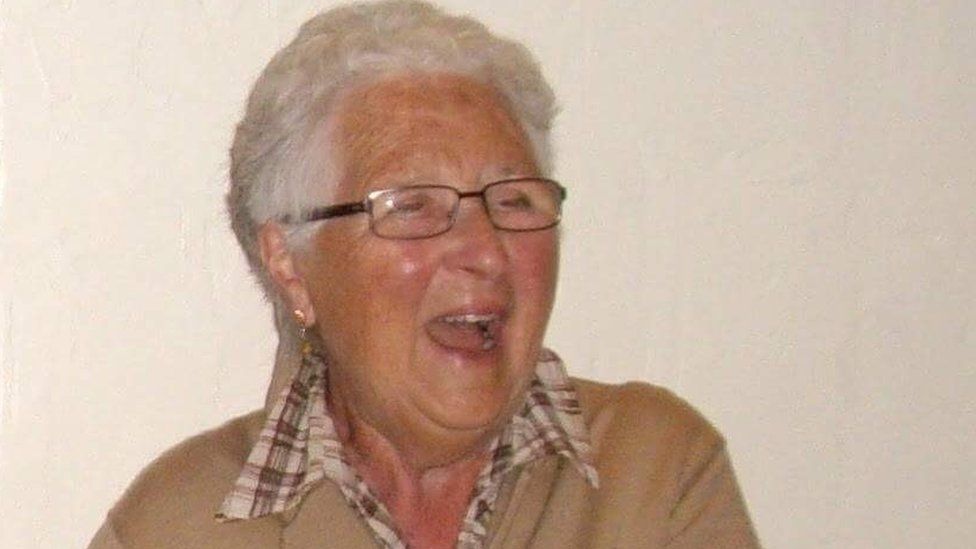 A son has accepted a settlement and an apology from the north Wales health board nearly 10 years after his mother was a patient in a mental health unit.
Jean Graves spent nine weeks at the Hergest unit in Ysbyty Gwynedd in Bangor in 2013 after struggling with anxiety and depression.
Her son David said she was left "severely malnourished" and fell.
Betsi Cadwaladr University Health Board apologised "unreservedly" to him for "failures" in her care and treatment.
He previously said his mother - who was 78 when she was treated at the unit - collapsed six times and, over the course of six weeks, lost 25% of her body mass.
Mrs Graves died in 2016, aged 80.
The health board also apologised for the "distress" the family experienced while seeking answers "over many years" and said it hopes to "learn and improve" from Mr Graves's experience.
In a letter to him, executives said: "It is very clear to us that we have failed your mother and that she should have had a better care whilst in our services."
'Records appeared altered'
It said her records were incomplete or were "amended without proper evidence" and she was placed on a ward with a mix of patients with both psychiatric illness and older organic mental illness, which was not "best practice".
The apology came after an investigation by the public services ombudsman for Wales found that her medical records "appeared incomplete, were in places contradictory and appeared to have been altered".
The health board also apologised for the way her son's concerns were handled and the way in which he and his family were treated.
These issues include a failure to ensure his concerns were properly investigated in an "agreed" way, the blocking of his emails, and "inappropriate and upsetting" comments made by senior officers and staff involved in handling the case.
Mr Graves said: "I'm so grateful for what they've done. At the same time, 10 years of my life have passed - when that apology should have been sent to me 10 years ago.
"What price do you put on that 10 years? When you've not been living your life, you've not been in the present, you've been preoccupied with something that's kept you awake every single night with concerns that you can't let drop."
Unit in 'serious trouble'
Mr Graves has accepted a five figure financial settlement from the health board.
In the same month as his mother went to the Hergest unit, staff there were writing to executives complaining about conditions.
An investigation took place, and a report concluded the unit was in "serious trouble".
That document was not published in full until the health board was forced to do so seven years later, in 2021.
During that time, Mr Graves was still trying to get answers to his own case, with the help of the North Wales Community Health Council.
Its chief executive, Geoff Ryall-Harvey, said it had been "difficult" for Mr Graves and the council.
"I think that there was a mindset that such complaints are a game to be won or lost," he said.
"They are not. They are a learning opportunity and people did not want to learn from what had happened.
"Mistakes were compounded and then mistakes to cover up mistakes and we get to the position where it takes 10 years to sort it out."
The heath board's Teresa Owen said: "On behalf of the health board, I offer sincere apologies to Mr Graves both for the failures in his mother's care and for the way we have handled his concerns.
"I thank Mr Graves for kindly sharing his experience and personal reflections, and I appreciate this has not been easy.
"Having listened carefully, the health board focus is on using Mr Graves' experience to continue to learn and improve our services."
Related Topics
More on this story