John Lewis considers plan to change staff-owned structure
The chain's famous staff-ownership structure could be watered down to raise new funds.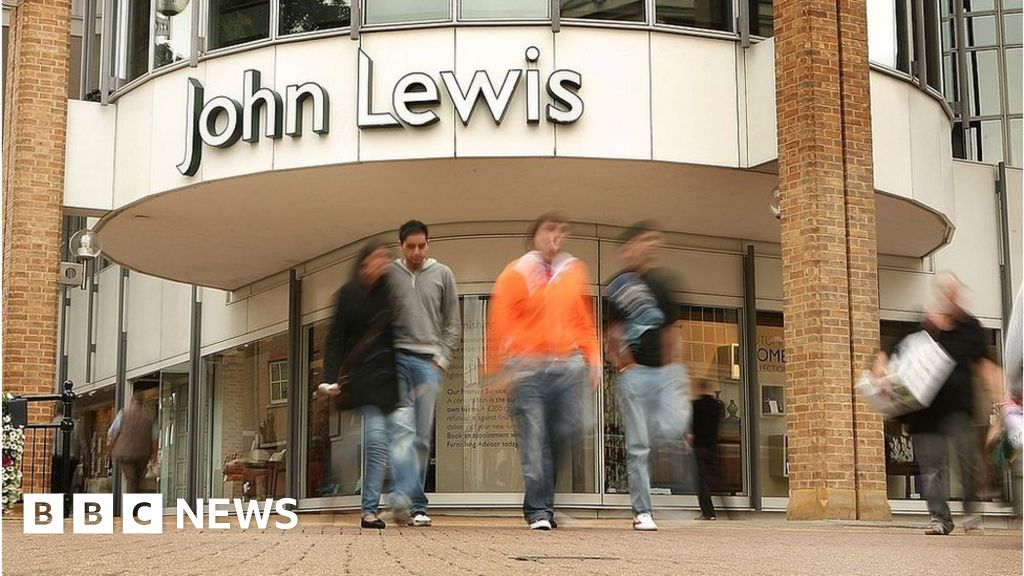 About sharing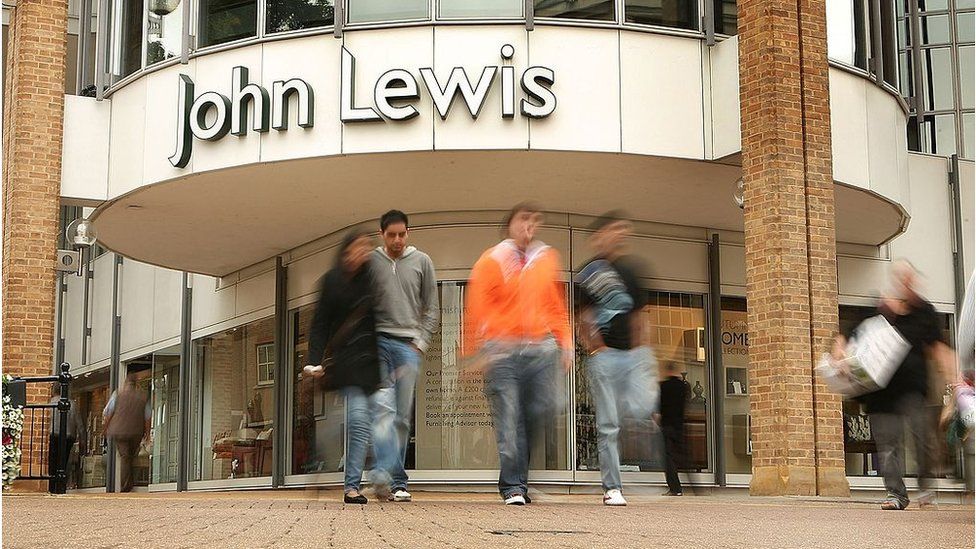 By Emma Simpson & Lucy Hooker
Business correspondent, BBC News
John Lewis is considering a potential change to its employee-owned business structure, upending more than 70 years of tradition.
The group, which also owns Waitrose, is currently fully owned by its staff, who receive a share in the profits.
But in the face of tougher trading, the firm is said to be exploring the idea of selling a minority stake.
The Sunday Times, which first reported the move, said the firm hoped to raise up to £2bn.
It said the firm's chairwoman Dame Sharon White was considering a potential plan to dilute the famous partnership structure in order to invest in better technology, data analysis and Waitrose's supply chain.
The BBC has been told the idea is at the "very, very early stages" of discussion and may not eventually happen. However, if it did it would not amount to removing the mutual ownership structure altogether and that staff would retain majority control.
It could still prove controversial among staff, however, who jointly own the whole of the business, benefiting from any profits.
The profit-sharing model has occasionally resulted in big windfalls. In 2008 staff received a sum equivalent to about 10 weeks' pay as a bonus.
However in the past three years the firm has had to steer through the choppy waters of the pandemic and a cost of living crisis. It made a loss of £234m in 2022-3 and paid no bonus to staff, for only the second time since 1953. It has also closed stores and cut staff numbers.
John Lewis has worked with outside companies in the past: Ocado launched grocery deliveries for Waitrose and more recently it set up a joint venture to build residential properties with investment firm Abrdn. If the move were to go ahead, it would be the first sale of a stake in the core business.
At times the mutualised structure has been held up as model for how businesses could be run differently, taking a broader range of stakeholders into account and focusing less on shareholder profit.
When Sir Nick Clegg was deputy prime minister he heralded the group as a model for the whole economy.
John Lewis has not commented on the reports, but said: "We've always said we would seek partnerships to help fund our transformation and exciting growth plans.
"We've done this with Ocado in the past and now with Abrdn. Our partners, who own the business, will be the first to hear about any developments."
Related Topics
More on this story