The best free spring culture in Britain, chosen by Observer critics
Don't let the economic crisis hold you back, here are 25 inspiring events to enjoy, from the reopening of the National Portrait Gallery to free gigs in Manchester. Plus, our guide to new free TV streaming sitesMilkWellcome Collection, London NW1, 30 March-10 September Continue reading...

1. Museum
Milk
Wellcome Collection, London NW1, 30 March-10 September
Whiter than white, nature's best food, the essence of human kindness: milk, as liquid and metaphor, gets its first ever show at the Wellcome Collection. Cow to farm to industry propaganda, mother's milk to artificial formula, this exhibition explores the way that science, politics and economics have helped establish milk's central role in western life. And with a Wellcome speciality – medieval jugs to Dutch cow creamers, 19th-century paintings to video: the dairy, and the drink, in art. Laura Cumming
2. Pop
The Beatles' Liverpool walk
Meet Ken Dodd statue, Lime Street station, Liverpool, 22 March, 1pm
Marking 60 years since the Beatles' first album, Please Please Me, this guided two-hour Liverpool traipse takes in the Cavern club, the Eleanor Rigby statue, George and Paul's school, "the shabby flat where John Lennon dossed" and "Brian Epstein's rather more comfortable apartment". Host Ed Glinert is an accomplished author and walk leader who specialises in music and politics. Book via Eventbrite. Kitty Empire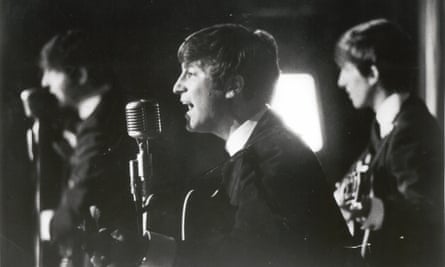 3. Performance
The festival's first welcome weekend, in Norfolk city centre, merrily mixes circus, dance, comedy and theatre. Gorilla Circus's Unity offers aerial acrobatics, wire-walking, poetry – and hair-hanging. Candoco Dance and choreographer Jamaal Burkmar present New Work, duets specially created for unusual outdoor spaces, which will be performed by disabled and non-disabled dancers. In Fussy Foodies: The Game Show Part 2, Just More Productions use food to tell histories interactively. Susannah Clapp
4. Art
National Portrait Gallery reopening and Tate Britain rehang
London, from 22 June and 23 May respectively
After three years, a massive refurbishment and £35.5m (not to mention having to return its Sackler cash), the National Portrait Gallery finally reopens to the public on 22 June. In addition to all the old familiar portraits, from the Tudors to today, there will be a new entrance on Ross Place, a new Blavatnik Wing and sweeping top-lit spaces for a 21st-century rehang, to include more photography and more women. Which is exactly what Tate Britain also offers with its first rehang in a decade, opening 23 May, with a belated emphasis on work by women and artists of colour, including 70 recently acquired artworks by such pioneers as Derek Jarman, Kim Lim and Donald Locke. Both institutions are promising something of a revolution. LC
5. Classical
Re:Sound
Manchester, Nottingham and London, 20-22 March
'How to tell a story through opera" is the promise of Streetwise Opera, working with people who have experienced homelessness, as they join forces with the BBC Concert Orchestra and top choral group the Sixteen in a variety of workshops and performances under the title Re:Sound. These run prior to a paid-for event, Voices of Our Cities, at the Queen Elizabeth Hall, London, on 26 March. Tickets for the free events need to be reserved. Fiona Maddocks
6. Performance
The return of Little AmalLondon, 29 March & 2 April
"Little" Amal is 3.5 metres high: her effect is mighty. The Syrian refugee puppet returns to London on 29 March and 2 April, raising funds for displaced children, leading an interfaith celebration. With puppeteers glimpsed, like hearts, inside her chest, she will parade with Ramadan-inspired lanterns, be serenaded by gospel choirs, hear the story of Passover, and be greeted at St Paul's by young refugees. "Amal" means "hope": she has never been more needed. SC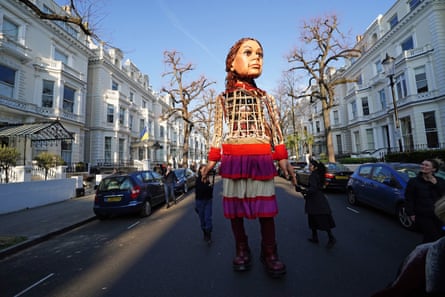 7. Art
Larry Achiampong: WayfinderBaltic Gateshead, 20 May-29 October
Wayfinder (2022), Achiampong's great feature-length film, is screening for five months at the Baltic in all its poetic beauty. The British-Ghanaian artist follows a young girl's intrepid journey across England, from Hadrian's Wall all the way down to London and Margate. Along the way she meets unnamed narrators whose stories combine to present a contemporary Chaucerian pilgrimage. Accompanying this Afrofuturist pastoralism will be more of Achiampong's videos, photographs and sculptures.
And as if all that was not enough, Hew Locke's stupendous array of lifesize figures, The Procession, has arrived from Tate Britain and been installed at Baltic too (until 11 June) – a carnivalesque spectacle connecting the themes of greed, race and politics. LC
8. Pop
Skaar
The Old Blue Last, London EC2, 9 May
Pop singer Hilde Skaar (pronounced "score") has been nominated for two Spellemannprisen in her native Norway (the equivalent of the Grammys). It's hard to compute how this versatile Scandinavian is playing such a small gig with two albums, a Netflix theme tune (for 2019's Home for Christmas) and a new, beat-driven direction under her belt. Recent single Something Like This tackles mental health, but it's all tunnel-end light. KE
9. Photography
Taylor Wessing photographic portrait prizeScottish National Portrait Gallery, Edinburgh, 17 June-10 September
The prestigious photography prize returns to the SNPG with 51 portraits by 36 international artists. Look out for famous faces, including heroic footballer and activist Marcus Rashford and Stranger Things actor Finn Wolfhard. But this year's winner is not about stars so much as ordinary people living confined lives in lockdown: Clémentine Schneidermann's modest shots of her Welsh neighbour in the acclaimed series Laundry Day. LC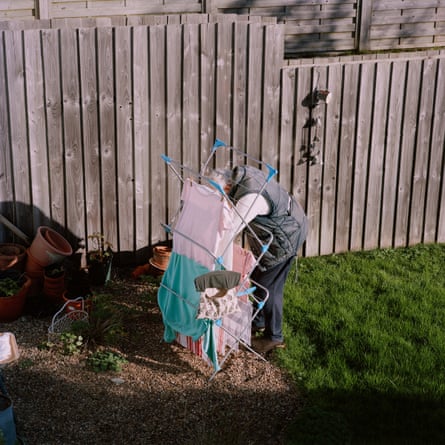 10. Classical
Regent Hall spring brass festival
Regent Hall, London W1, 24-31 March
An array of ensembles perform in the Victorian former roller skating rink, bought by the Salvation Army in 1882 and now a welcome centre for all, in the heart of London's West End, with a full programme of music throughout the year, most of it free. For lovers of brass bands, this spring event is a treat. Highlights on 24 March: Royal Welsh College of Music Brass Band, 1pm; Guards Brass, 3pm; the Household Troops Band of the Salvation Army, 7.30pm. 26 March: the Central Band of the Royal Air Force Brass Quintet & Trombone Ensemble, 3pm. 28 March: Regent Hall Band open rehearsal, 7.30pm. 31 March: Band of the Scots Guards brass ensemble, 1pm. FM
11. Comedy
TV show recordings, from Joe Lycett to Ted HillVarious venues and dates
Want to see a big-name comedian in 2023? Be prepared to shell out – north of £35 to see Peter Kay, to take one example. A cunning way of reducing this to zero is to visit the SRO Audiences website and bag a free seat for the recording of a TV show. Late Night Lycett records on Friday nights from 31 March to 28 April at the Bond in Birmingham. On a smaller scale, on 27 March the Bedford in Balham, south London, hosts up-and-comer Ted Hill explaining how every US president saved his life, followed by a double bill of Isabelle Farah and Pete Heat. Killian Fox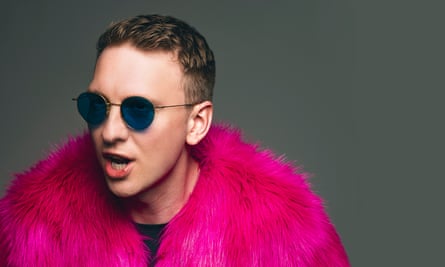 12. Art
Liverpool Biennial
10 June-17 September
One of the largest biennials in the world, now in its 12th edition, this massive festival of contemporary art is taking the history of Liverpool itself as this year's theme. New commissions and recent artworks focusing on sea, wind, shipping and the slave trade will appear in venues from Tate Liverpool to the city's Victoria Gallery & Museum. Participating artists include the award-winning photographer Melanie Manchot, painter Charmaine Watkiss and the French-Caribbean poet and film-maker Julien Creuzet. LC
13. Pop
Henry Parker + dbh + Jennifer Reid
Band on the Wall, Manchester, 22 April, 4pm
This Manchester venue reopened after a major redevelopment last year and hosts regular free club nights, jazz workshops, open decks and gigs. Promoted by contemporary folk specialists Choir of Outsiders, this bill features metaller turned Bert Jansch acolyte Parker, whose 2021 folk LP Lammas Fair was highly starred. Solo instrumental guitarist dbh lends mellifluous support alongside Reid, whose a cappella Manchester broadside ballads are delivered in the spirit of a working-class continuum. KE
14. Art
Saint Francis of Assisi
National Gallery, London, 6 May-30 July
The beloved animal-friendly saint gets a free show to himself, curated by Gabriele Finaldi, director of the National Gallery. Painted images appear alongside medieval panels, relics, illuminated manuscripts and even modern-day films. Look out especially for imaginary portraits of Francis by Botticelli, Zurbarán and Caravaggio, not to mention Stanley Spencer's cuddlesome visionary preaching to a congregation of ducks in Berkshire. LC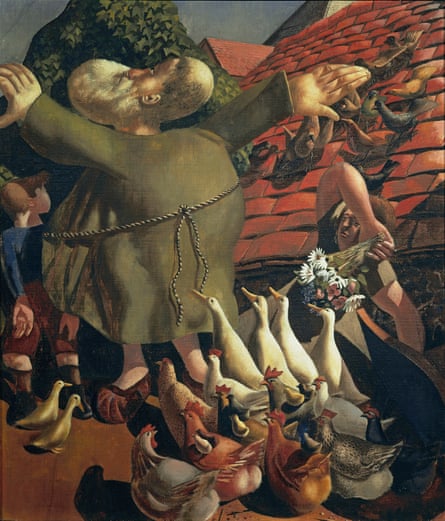 15. Classical
Classical Cafe in Cardiff
Royal Welsh College of Music and Drama, Cardiff, 27-30 March
A series of free events (check out the term-time programme for the rest of the year too) at the Royal Welsh College of Music and Drama exploring different instruments – woodwind, harp, guitar and piano – "as the sun sets over Bute Park", as the website promises. No sun guaranteed, but expert performances by RWCMD students in a relaxed environment are sure to give pleasure. Carne foyer, 6pm. FM
16. Art
Sarah Sze
Old Waiting Room, Peckham Rye station, London SE15, 19 May-17 September
Another haunting Artangel commission, matching the acclaimed artist with a colossal waiting room that has been boarded up for 50 years inside an active London station. Sze's site-specific installations speak to place and time, with their complex arrangements of everyday objects, photographs, lights and flickering images. Expect to be immersed, in Zadie Smith's words, in something like the spilling contents of an opened-up iPhone.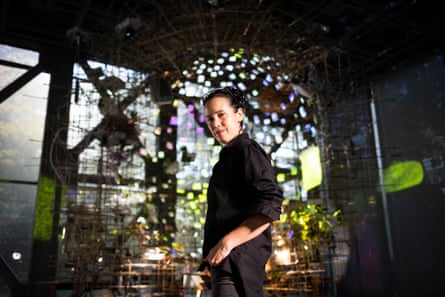 17. Culture
Alexandra Palace's 150th birthday party
London N22, 27 May, midday-9pm
A people's palace, a first world war internment camp, a place for the BBC to put a giant aerial: this rambling north London venue with parkland will be celebrating 150 years of cultural output with a wide range of activities across the performing arts, culture, sport and recreation, 80% of them free. On the music side there will be live music offerings, DJs and drumming workshops; a full programme will be announced closer to the time so keep an eye on the website. KE
18. Festival
The emphasis at Leeds 2023, the city's year-long celebration of culture, is on creating more opportunities for more people, so it makes sense that there are lots of free/pay what you decide events. As You Are (30 March-29 April; book via Opera North) is a series of audio walks with recordings by the South African cellist Abel Selaocoe and other musicians; collect a headset from the Victoria Gate shopping centre, where the walk starts.
Free performances are also dotted through the 1001 Stories mass participation project at Leeds Playhouse (24 April-6 May). And the Wow Barn, being built in 24 hours by 300 volunteer women and non-binary people on Cinder Moor at the end of April, will host free music, performances and workshops from 13 May. KF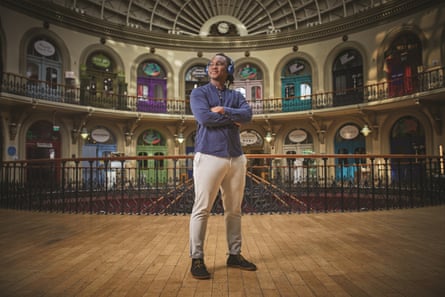 19. Art
Tomás Saraceno in Collaboration: Web(s) of LifeSerpentine South Gallery, London W2, 1 June-10 September
From dancing dust to cosmic webs, Saraceno is arguably the most controversial art-science polymath at work today. This summer, he installs giant augmented reality spiders outside the Serpentine to encourage us to reconsider our fear of arachnids, inviting us with indoor exhibits of all kinds to participate in a worldwide web, so to speak, of spider observations. LC
20. Theatre
River Stage
National Theatre, London SE1, 9 June–2 July
As part of the National's annual outdoor extravaganza on the South Bank, Jonny Woo and John Sizzle of East End pub the Glory will, from 9 to 11 June, host(ess) highlights from their drag queen and drag king contests. From 16-18 June, James Cousins Company will produce a dance weekend featuring salsa, tap and line-dancing. Shubbak, the festival of contemporary Arab cultures, will feature new and established voices, international and local (23-25 June). For the final weekend, Hackney Empire's Young Producers will put on rap battles, steel pans, grime and dance crews. SC
21. Pop
L'Rain
Brudenell Social Club, Leeds, 4 April, 7.30pm
Hailing from Brooklyn, this restless, experimental musician's last album, Fatigue (2021), garnered rave reviews, being chosen as the Wire's best album of 2021 and coming in at No 2 on Pitchfork. Spanning soulful vocals and found sound, esoteric percussion and tape loops, Taja Cheek's work is both deeply personal and abstract, often, as she puts it, "approaching songness". You can check out her great KEXP live performance on YouTube for a preview. KE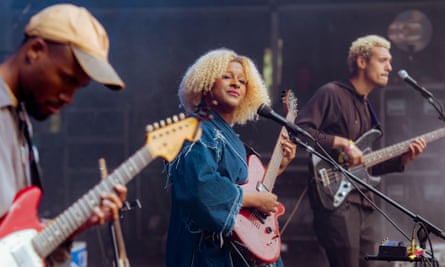 22. Classical
Lunchtime concert series
Tung Auditorium, Yoko Ono Lennon Centre,Liverpool, 19 & 26 April
This beautiful addition to the city's music venues runs an excellent free lunchtime series (booking required). An upcoming highlight is Q Quartets: New Works (19 April, 1pm), which features new compositions, from Martin Gaughan's musical depiction of the magic of snow to Seán Doherty's work inspired by Inuit music. Or try the experimental concert on 26 April, Music and the Machine, featuring music written by artificial intelligence (AI). Can machines improve on the musical creativity of humans? Time to find out. FM
23. Performance
Brighton festival
6-28 May
The musician and DJ Nabihah Iqbal is the guest director of this year's festival. Alongside the programme of paid-for events, a lively weekend of free outdoor shows in Brighton and Crawley (27-28 May) includes Mughal Miniatures, in which performers give a modern twist to scenes of life in courts and gardens so glowingly depicted in traditional Persian and Indian art, and Choogh Choogh, an evocation of a train journey through India, which promises to conjure up an elephant. On 12 and 13 May, the Australian circus company Gravity & Other Myths immerse their audience in new acrobatic theatre as they travel across two Brighton parks, accompanied by electronic music. SC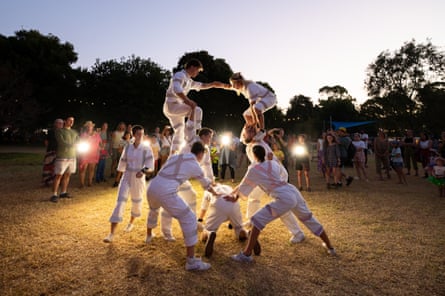 24. Pop
Du'val, Daneo, Bethia
Mojo's bar, Reading University students' union, 5 May, 7pm
BBC Music Introducing is under threat. Last month, cuts were confirmed to the BBC's programming on regional radio. For now, RUSU are still putting on Berkshire talent such as singer Du'val, a velvety vocalist whose tracks range from soulful love songs to Afrobeats. Support comes from rising rapper Daneo and singer Bethia, whose elastic R&B has garnered her biggest track 1m+ Spotify streams. Book on Eventbrite. KE
25. Art
Zineb Sedira: Can't You See the Sea Changing?
Dundee Contemporary Arts, 29 April–6 August
Paris-born, Brixton-based Sedira was the wildfire hit of the last Venice Biennale, where she installed a whole Parisian bar, complete with waltzing figures, in the French pavilion. In Scotland she is showing films, photographs and installations that combine into a dramatic and intensely moving family memoir of displaced Algerians in modern times. LC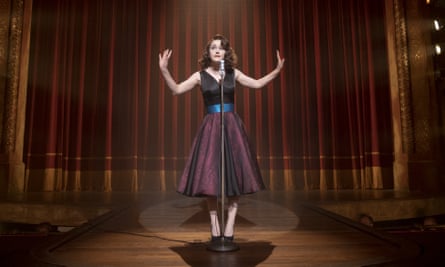 Free TV streaming sites
Straitened times have seen many households tighten their TV belts. Subscriptions have been reluctantly cancelled. Paid streamers have duly experienced a drop-off. Yet all is not lost, thanks to the fittingly rapid rise of "Fast" (free ad-supported television). These daftly named sites offer legal, no-charge streaming. We've picked the key UK providers and a few highlights on each.
Freevee
Highlights: box sets include The West Wing, Mad Men and Parks and Recreation. Films include Donnie Darko, Gosford Park and Mean Streets.
Pluto TV
Highlights: box sets include Yellowjackets,Narcos and Pride and Prejudice. Films include Hunt for the Wilderpeople, Amores Perros and The Death of Stalin.
Reelgood
Highlights: box sets include Luther, The Marvelous Mrs Maisel and David Attenborough's back catalogue. Films include Parasite, The Godfather and Get Out.
Plex
Highlights: box sets include A Cook's Tour, Farscape and Jesus of Nazareth. Films include Sid & Nancy, The General and It's a Wonderful Life.
Kanopy
Highlights: documentaries include The Imposter, Honeyland and I Am Not Your Negro. Films include Ladybird, Boyhood and BlacKkKlansman.
And don't forget the terrestrial channels' catch-up services: BBC iPlayer (free to licence-fee payers), All 4, My5, UKTV Play and the rebranded, shiny ITVX. Happy free viewing. Michael Hogan