UK cosmetic procedure numbers recover after Covid
Breast augmentation remains the most popular procedure, figures from a national audit show.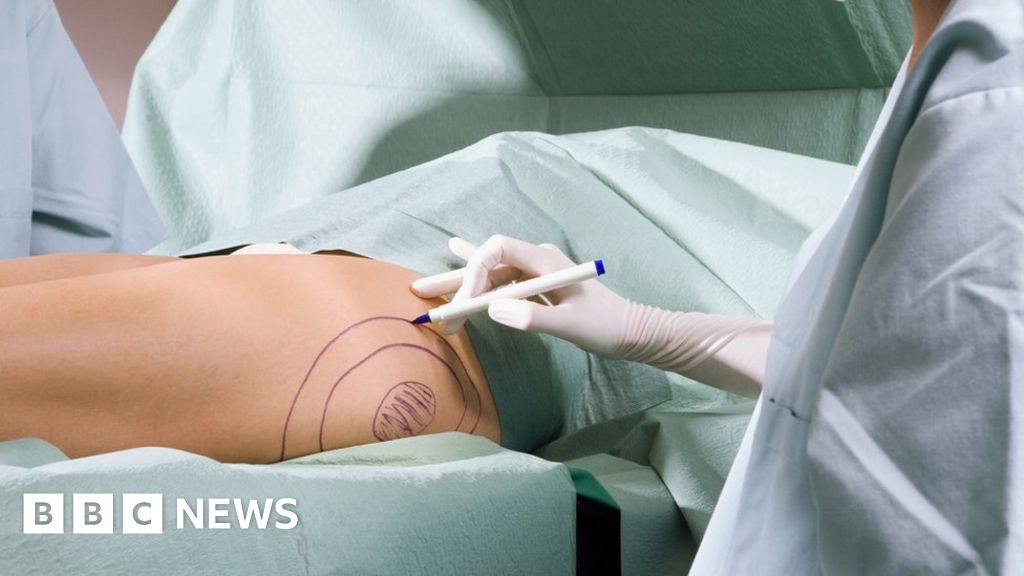 About sharing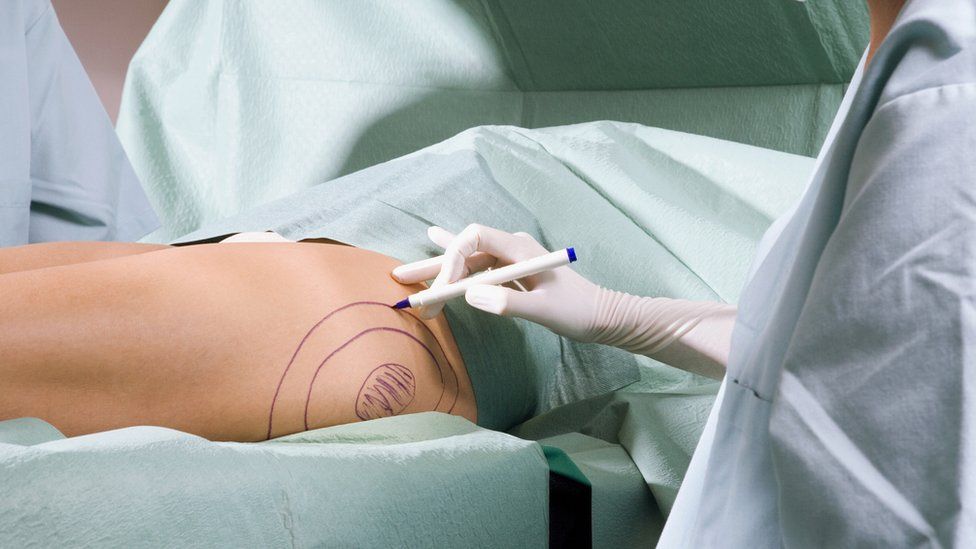 By Annabel Rackham
BBC News
The number of cosmetic procedures taking place in the UK has continued to increase following the pandemic, according to the British Association of Aesthetic Plastic Surgeons (BAAPS).
Breast enlargement remains the most popular surgery for women, but the number of breast reductions is also on the rise.
Women underwent 93% of all recorded cosmetic procedures, BAAPS says.
Anyone thinking about surgery should consider the risks before deciding.
BAAPS is an organisation that looks at improving safety and innovation in cosmetic surgery.
Its president Marc Pacifico says "economic uncertainty and a decrease in overall consumer spending does not seem to the deterring patients from having cosmetic surgery".
The BAAPS yearly audit looks at surgery undertaken in the UK - mostly at private clinics - so does not reflect the growing number of people going abroad for cosmetic procedures.
The NHS has offered advice for those considering travelling to another country for surgery.
Most common cosmetic procedures in 2022
Women:
Breast enlargement: 6,640
Breast reduction: 5,270
Tummy tucks: 3,241
Liposuction: 2,669
Blepharoplasty (eyelid surgery): 2,439
Men:
Rhinoplasty (nose job): 388
Chest Reduction: 343
Blepharoplasty: 339
Liposuction: 333
Otoplasty (ear correction): 251
BAAPS says 31,057 procedures took place in 2022, which is a 102% rise from 2021 when there were 15,405 done.
Private cosmetic procedures were not permitted during some of the coronavirus lockdowns.
In 2019 - before the pandemic hit - BAAPS reported a total number of 28,347 surgeries taking place.
Chrissi Sainsbury, 43, decided to have a breast reduction last year after a lung scan revealed she had a lump on her breast.
A mammogram showed it was non-cancerous, but due to the amount of breast tissue she had, she said she "would have never found it".
Chrissi described the incident as a "wake-up call".
"It was never a vanity thing for me," she told the BBC.
Chrissi had the surgery privately in November 2022, going from a bra size 34HH to a 34D.
According to BAAPS, breast reduction has grown significantly in popularity year-on-year.
It recorded 3,743 breast reductions in women in 2018. In 2022, that number increased to 5,270 - a 40% rise.
The procedure is designed to help women unhappy with the shape, weight or droop of their breasts by making them smaller and more lifted.
There is an eligibility checklist used by NHS, but many women are opting to pay privately for the procedure.
Chrissi says: "Before the surgery, things like drying my hair would be so difficult.
"Anything that involved lifting my arms above my head was just incredibly hard.
"Things like the gym - I absolutely could not run, even with a proper fitted sports bra - it was like having a massive sandbag on your front."
Chrissi says she no longer struggles with shoulder and neck pain or shortness of breath - something she dealt with constantly before her surgery.
"I can now function so much better," she adds.
The NHS advises it is important to research the surgeon and clinic you have chosen before committing to any treatment.
You should also be offered a cooling-off period after any consultation.
Related Topics
More on this story